Spaghetti Squash and Turkey Meatballs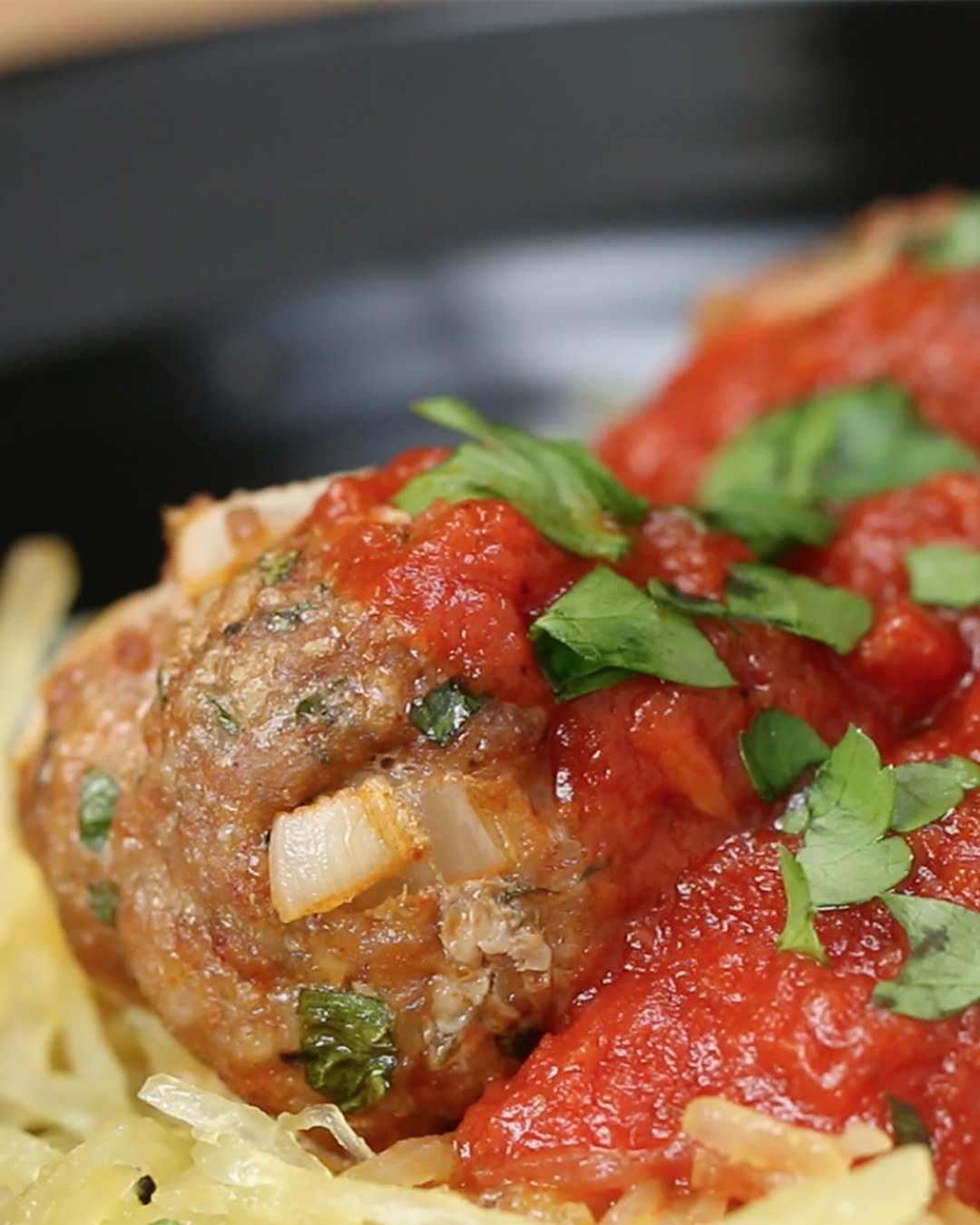 You can make SIX SERVINGS of this for under $19! This natural spaghetti and turkey meatballs go very well togheter. It is easy to make, delicious as well. Go try making one in your own kitchen. Watch the video below.
FYI: How spaghetti squash got its name is actually pretty obvious. When you cook the squash, the flesh develops threads that resemble spaghetti, and it's long enough that you can twirl them around your fork. It's often used as a substitute for pasta (thekitchn.com).
All image and video are courtesy of Goodful.